Phase One Underway
The official kickoff of phase one of the county's Green Facilities Project took place on October 19 as part of a "larger effort by Tompkins County to reduce greenhouse gas emissions and invest in more environmentally sustainable activities," according to a recent press release. After many months of planning, those involved are excited to see physical work begin.
The project includes many measures to save energy and reduce carbon emissions, with the first phase including "a geothermal installation at the Public Works facility bringing it to net-zero, … 100% LED lighting in all county buildings, electrifying the Mental Health building, and weatherization, water conservation and building controls optimization projects," according to the release.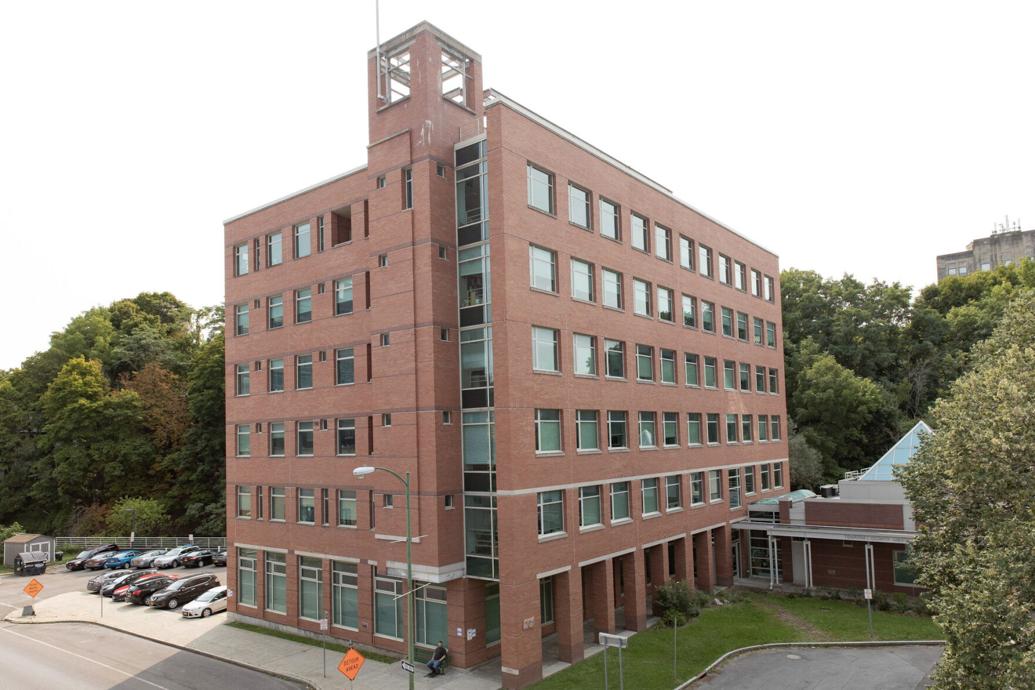 The county has been working with project partner Johnson Controls to get to the current stage of beginning the physical work.
"It's been a long process to get to this point," said Terry Carroll, County Chief Sustainability Officer Terry Carroll. "On the one hand, it's really gratifying; it's really rewarding to see the hard work of so many people finally coming to fruition. At the same time, this is phase one of three phases. And to me, the work's not really done until we can kind of get through those three phases."
Carroll and other county sources said that once phase one is complete, Tompkins County will be home to the only—or at least, one of the very few—net-zero public works facilities in the state.
"To me, it's about being a model," Carroll said. "It's showing what's possible. These are buildings that are particularly difficult to try and decarbonize and trying to reduce greenhouse gas emissions because you have giant garage bay doors. Oftentimes, these are older, inefficient buildings."
Johnson Controls' Chris Fitzsimmons shared Carroll's enthusiasm.
"It's super exciting because we're setting the standard along with a partner that wants to set the standard," he said. "[It] is going to be to such a great facility for us to reference and maybe tour with other municipalities that might want to say, 'Hey, what are they doing? How can we be a part of it? How can we also get to those goals?' And that carbon reduction, that public health for upstate New York, that's the biggest piece of it. So, that facility is going to be visited by me and a lot of people in the next couple of years."
While the project has experienced some challenges, including a significant price hike to its first phase, Carroll said that he expects phase one to proceed without much issue.
"The engineering has been done at this point," he said. "So, at this point, really, it's just a matter of working around schedules, figuring out, when can we get different crews in there, how can we make sure it's the least disruptive experience to the employees that are working in these buildings and ensure that it's a positive experience for everyone involved?"
Even so, Carroll and Johnson Controls are both keeping a watchful eye on the effects of rising costs across numerous industries. The costs involved with phase one have been locked in, but how costs will affect phases two and three remains to be seen. Carroll said rising energy costs are expected to affect the county over the next several months and even years, making the Green Facilities Project especially important.
"That's something that is a concern, but I think at the same time, it makes kind of what we're doing even more imperative," he said. "The energy efficiency work that we're going to do is going to save a lot of kilowatt hours and therms of natural gas. And so, … the hope is that we can get out in front of kind of those rising costs by reducing our own energy usage."
- Jessica Wickham, Tompkins Weekly, 10/19/22