Sustainable Tompkins is organizing a March for Climate, Jobs and Justice to coincide with a national march in Washington, DC on
Saturday, April 29
. Organizers are anticipating at least 1,000 people from the Finger Lakes region to participate in a visible show of concern for the rapid deterioration of the planet.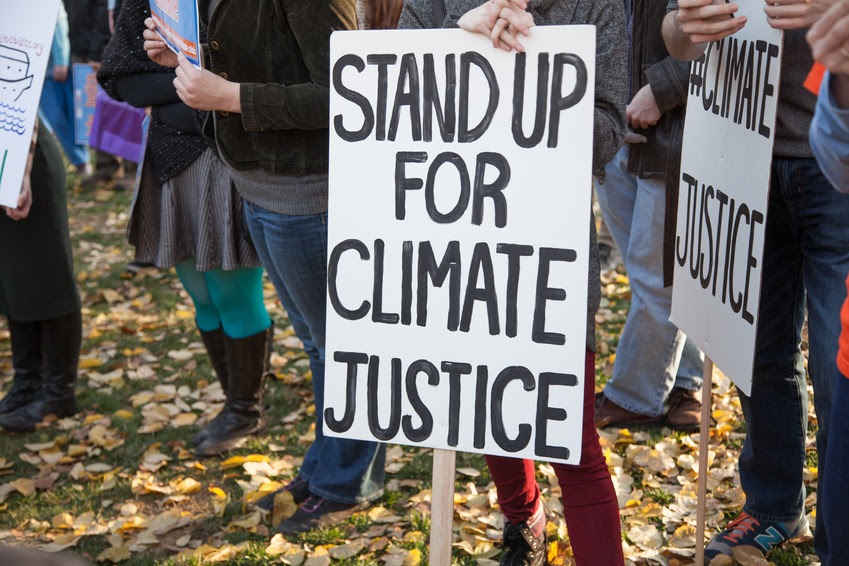 Hundreds of similar marches are planned in cities across the country to protest the reversal of climate protections by the Trump administration. According to Ithaca sustainability leader Gay Nicholson, also at issue is the need for more responsive local and state leadership in energy policy, creation of green jobs as a way to build the economy, and environmental justice.
The Ithaca climate march will be kicked off with a rally at
11:30 AM
at the Bernie Milton Pavilion on the Ithaca Commons, with live music by Burns & Kristy and speakers on state and local energy policy. The March starts at
noon
. Led by the Fall Creek Brass Band, marchers will follow a route from the Ithaca Commons to the Space @ GreenStar on West Buffalo Street, where an Earth Day celebration is being held.
The Earth Day event features a community conversation in the morning at the public library and in the afternoon at the Space there will be more music, food vendors, speakers, and exhibitors framed around the themes of Keep It in the Ground, Clean Energy, and Low Carbon Living. Beck Equipment is the primary sponsor for Earth Day, along with support from SewGreen, GreenStar, and Dish Truck.
Regional clean energy firms will be present to help show people how to shrink their home's carbon footprint. Environmental justice advocate and law professor Gerald Torres will speak on democracy, law, and social movements. Local youth will share their perspective on our climate's future. The 2017 People's Choice Signs of Sustainability Awards, sponsored by The Sustainability Center, will be presented to the top individuals, organizations, business, and youth leaders of the past year.
To sign up for the local March for Climate, Jobs and Justice, and find ways to get involved, follow
the Facebook event: Earth Day Ithaca & People's Climate March 2017. Or visit SustainableTompkins.org for details.