Ithaca Green Building Policy Moves Forward
The City of Ithaca's effort to institute a building energy policy as the development boom continues took another step on April 11, as the Green Building Policy report was unanimously approved to move onto Common Council.

The policy report has been in the works for months. It would require buildings to meet certain energy-friendly thresholds, via either a points system or a trusted third party grading system like LEED Certification. The "points" would be accumulated by hitting certain criteria: for instance, one point for using heat pumps, one point for employing a simple building structure, etc. The rules tighten in 2025 and 2030, when all new construction would have to be net-zero energy in order to gain city approval.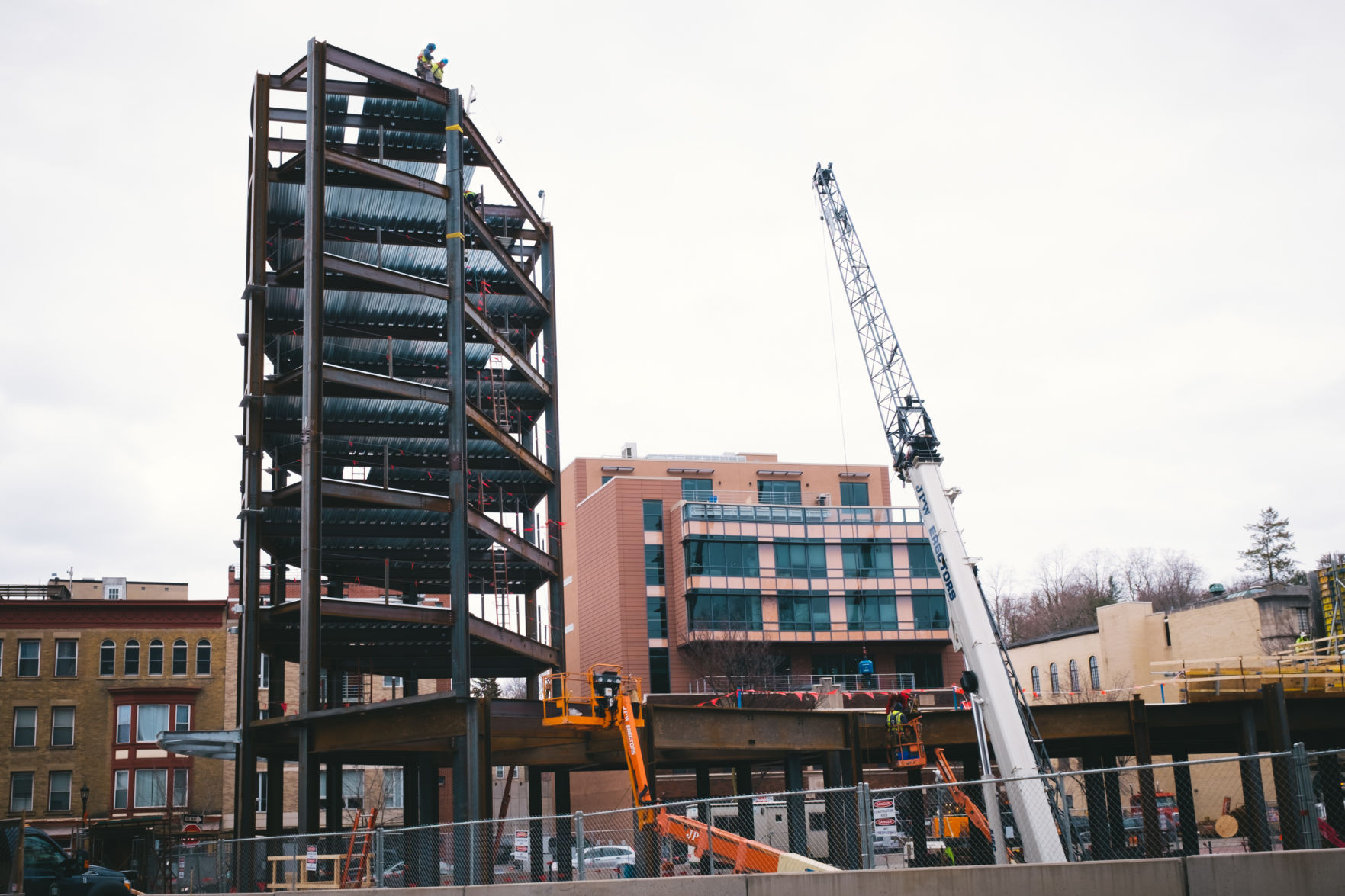 During the circulation period, around 200 comments were received from the public. A number of environmental protection advocates stated repeatedly that the policy does not go far enough. This comment has long been lodged against the policy team, who have responded again and again that they feel the thresholds should not be too high so as to hinder achievement; Noah Demarest has said before that the point is for projects to be able to reach the goals so that tangible change can be made while avoiding undue burden on property owners.
Chairperson Seph Murtagh questioned the lack of developer feedback, which has been a bit of a curious theme as the GBP report has moved through the approval process. Town and City Sustainability Coordinator Nick Goldsmith, also one of the architects of the policy with Demarest, said he expected there to be more thorough inspection once the actual policy's language becomes clear, instead of just the report.
In response to comments from Ithaca College and Cornell University, the policy writers did state that when the policy is made into law there will most likely be a separate institutional compliance path which will be formulated in conjunction with "large local institutions."
The intent is still to have a resolution before the Common Council at the May 2nd meeting to adopt the final report, which will then lead to city staff developing the proper code language for a green building policy that can be implemented into law.
--Ithaca Times, 4/11/18